Where We Were Heading in Our Sleep (painted version)
This is the painted version of my video installation with the same title.
This triptych shows a scene with a child, an old woman and a dog sleeping in a car. The whole environment is sound asleep, but still heading towards one (final) destination, the same for everyone (from young to old). They are on "the road to nowhere". The word 'death' is not pronounced. There is some irony within the scene, but still the idea of inevitable death is present 'under the surface'. The banality of the scene reflects the banality of life itself. Sleep symbolizes the unconsciousness in which we progress in life towards death, almost without ever thinking about the fatality of this process. The triptych is mounted with piano hinges.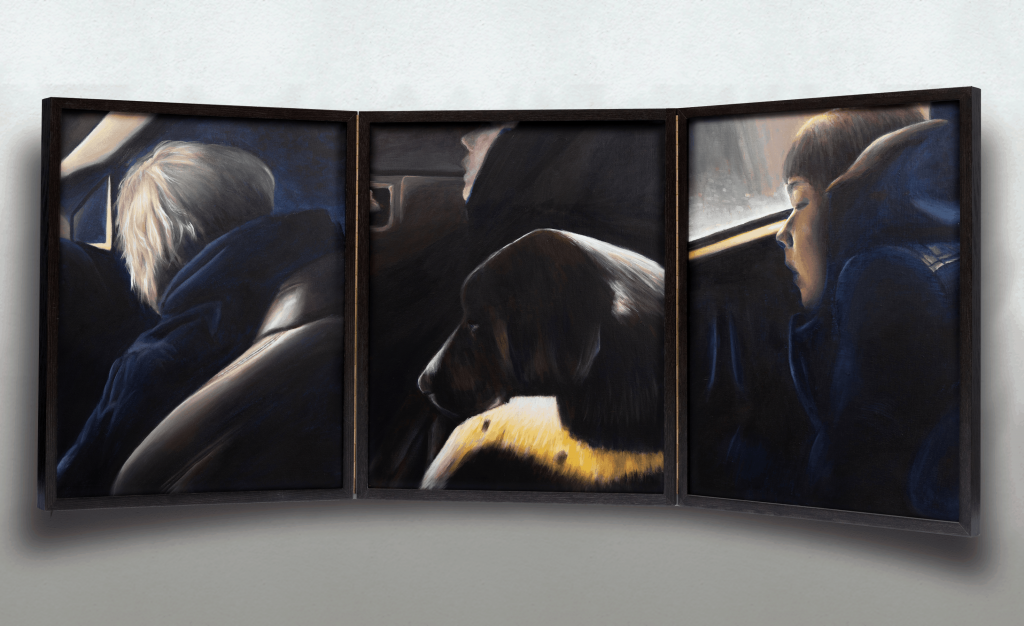 Acrylic on canvas, mounted with piano hinges, 120 x 50 cm, 2019