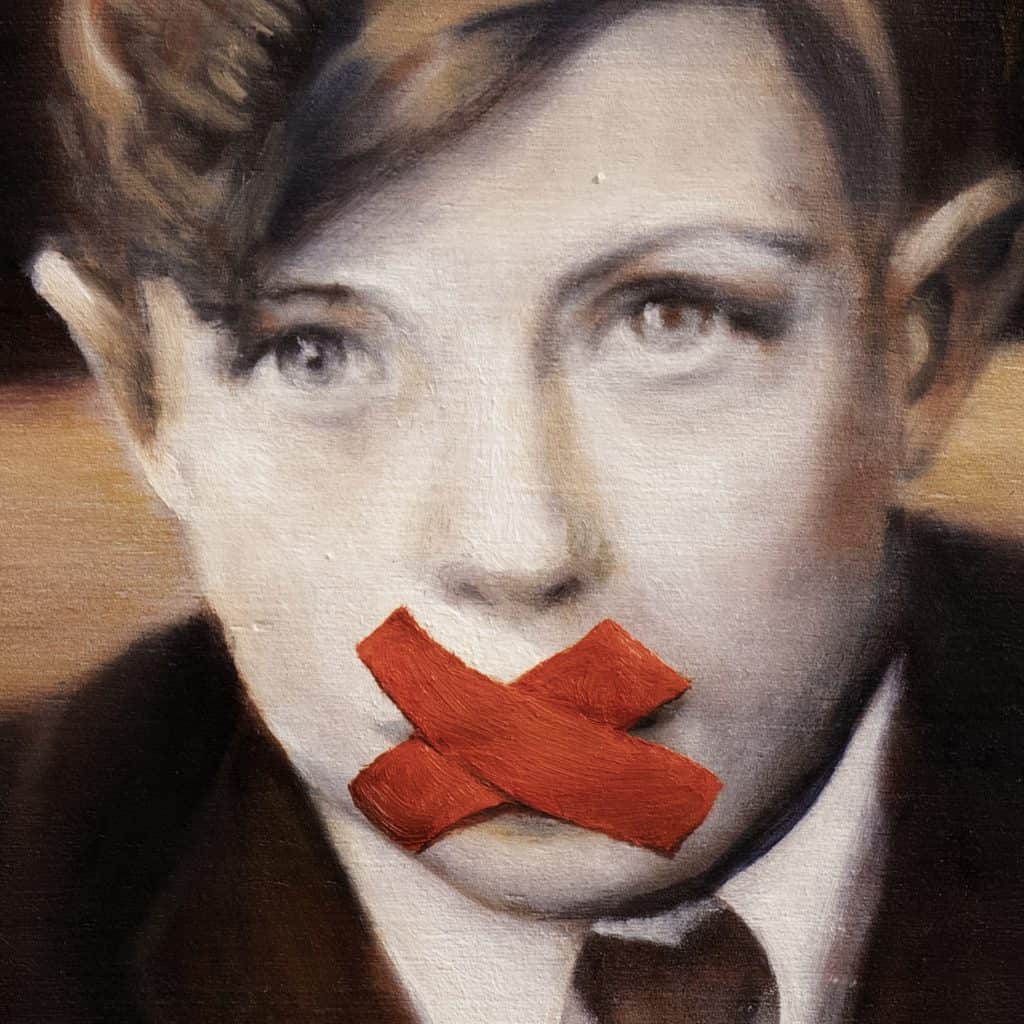 In the desert
I saw a creature, naked, bestial,
Who, squatting upon the ground,
Held his heart in his hands,
And ate of it.
I said, "Is it good, friend?"
"It is bitter—bitter," he answered;
"But I like it
"Because it is bitter,
"And because it is my heart."
– Stephen Crane, 1895
Gerda Van Damme is an nomad. Her roots are in Dendermonde, her heart in Wallonia. She currently has her studio in Charleroi, in the "la ville haute" district, where excavators are busy creating Charleroi DC (District Créatif). She works there with artists from the region, in the collective "Grosses Lacunes" and with her husband Guido Janssens in "The Muybridge Collective".
Gerda is active in different media (installations, video, sculptures), but it is mainly with her paintings that she is - this year alone! - a finalist this year in 4 art competitions (including the prestigious international Arte Laguna Prize) and exhibits in Venice (Arsenal), Berlin, Brooklyn, Ostend, Nivelles and Charleroi.
// MoNo //
Group show, 13 - 29 October.
HB55 Art Factory, Berlin
Curator: Tim van den Oudenhoven, Extractart. In collaboration with Arte Laguna Prize, Venice.
Annexe MONOS group show
26/10 – 6 pm
Opening Annexe MONOS
Place Saint-Barthélemy, 7, Liège
Official opening of this new private exhibition space.
After 26/10 by appointment : 0455 17 39 83 – monosgallery@gmail.com
Exhibition of the finalists of the "Biennale des Arts Baron Pierre Paulus"
Opening night : 27/10 – 7 pm
Maison de la Poterie de Bouffioulx - rue Général Jacques, 4, Châtelet
After 27/10 : until 12/11. Closed on 1, 2 and 11 november. On weekdays from 8 to 12 am and from 1 pm to 5 pm. Weekends: from 1 pm to 5 pm.
For exhibition proposals, or if you are interested in the acquisition of an artwork or an artwork in commission, you can contact Gerda Van Damme at gerdavandamme@gmail.com or through the contact page.