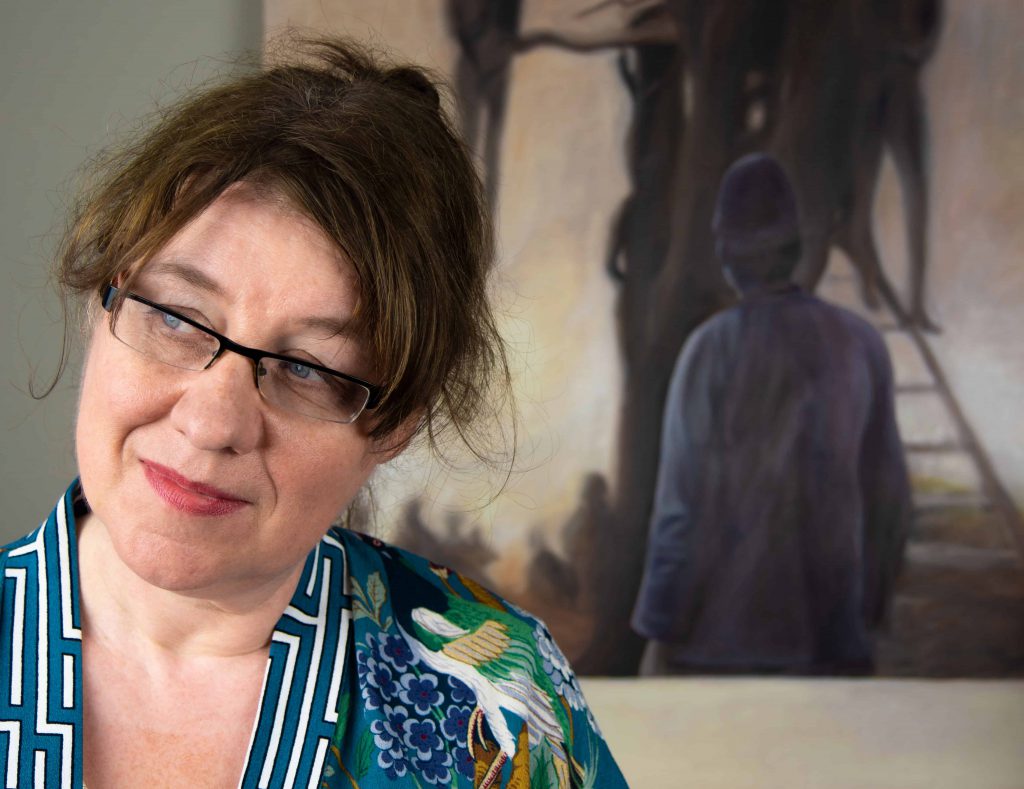 Bio
Gerda Van Damme was born in 1964. She lives and works in Charleroi.
Originating from Dendermonde where she followed evening classes in plastic arts and music, she studied Germanic Philology at KULeuven.
Around 1990 she created and curated two "Salons of Naïvity". In 1990 she moved to Tourinnes-la-Grosse to continue living in Wallonia until now. She has been living in Charleroi since 2016.
Gerda Van Damme has worked almost her entire life as a marketing communications specialist with a focus on digital marketing. She worked in her own communications agency as Creative Director and at Microsoft in the role of Consumer Marketing Manager.
In 2017 she has started again very intensively to train in art and to create artistic projects. Over the last years she has been attending several classes at the Académie des Beaux-Arts Alphonse Darville in Charleroi (painting, video, drawing). In 2020 she founded the artist collective GROSSES LACUNES - which she presides - together with Guido Janssens, Stephan Vee and Benoit Bastin (with the support of the Wallonia-Brussels Federation, Shopping Rives Gauche and the Comptoir des Ressources Creative in Charleroi). She also operates under the name of THE MUYBRIDGE COLLECTIVE, together with Guido Janssens.
Gerda Van Damme has organized and participated in exhibitions on multiple occasions. Her solo exhibition at the Cultural Center Haute Sambre in Thuin in July 2021, under the title "Half empty", is undoubtedly a pivotal moment in her artistic progression.
In 2022, she is the project leader for a contemporary art festival, in partnership with the Festival de l'Eté Mosan, and with the support of the Féderation Wallonie-Bruxelles, "GRAND ECART".