I Failed to See Time Go By.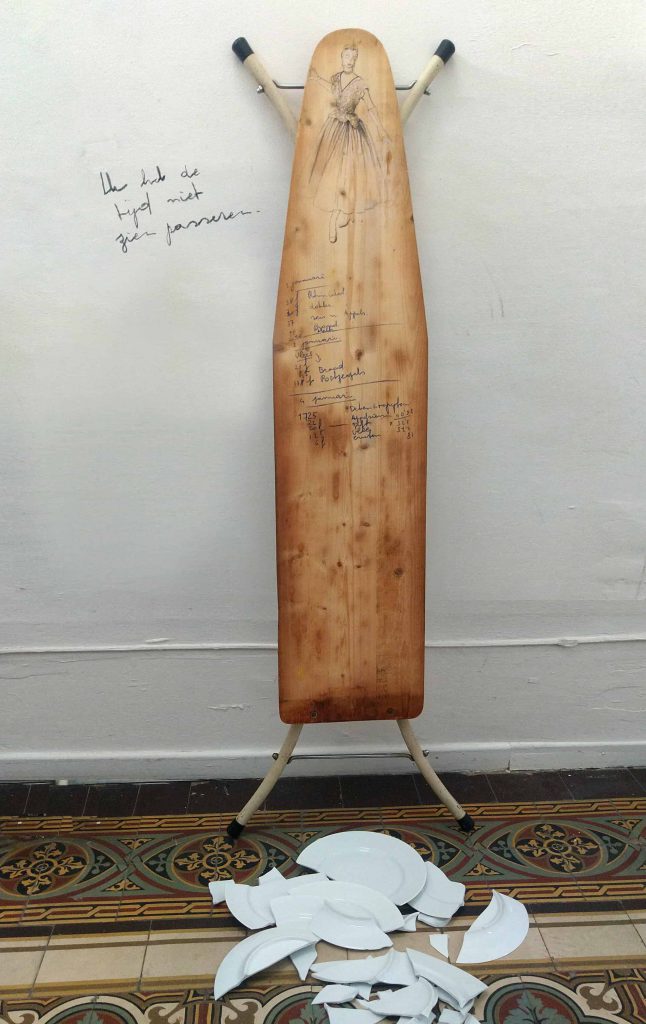 In situ image of the installation at the Centre Culturel Haute Sambre in the city of Thuin.
Installation with ironing board, smashed plates, writing on the wall, pencil drawings and writings.
In posthumous collaboration with Simonne Ogiers for the original drawings and handwriting, and the concept of the smashed plates.
All prices are in Belgian Francs.