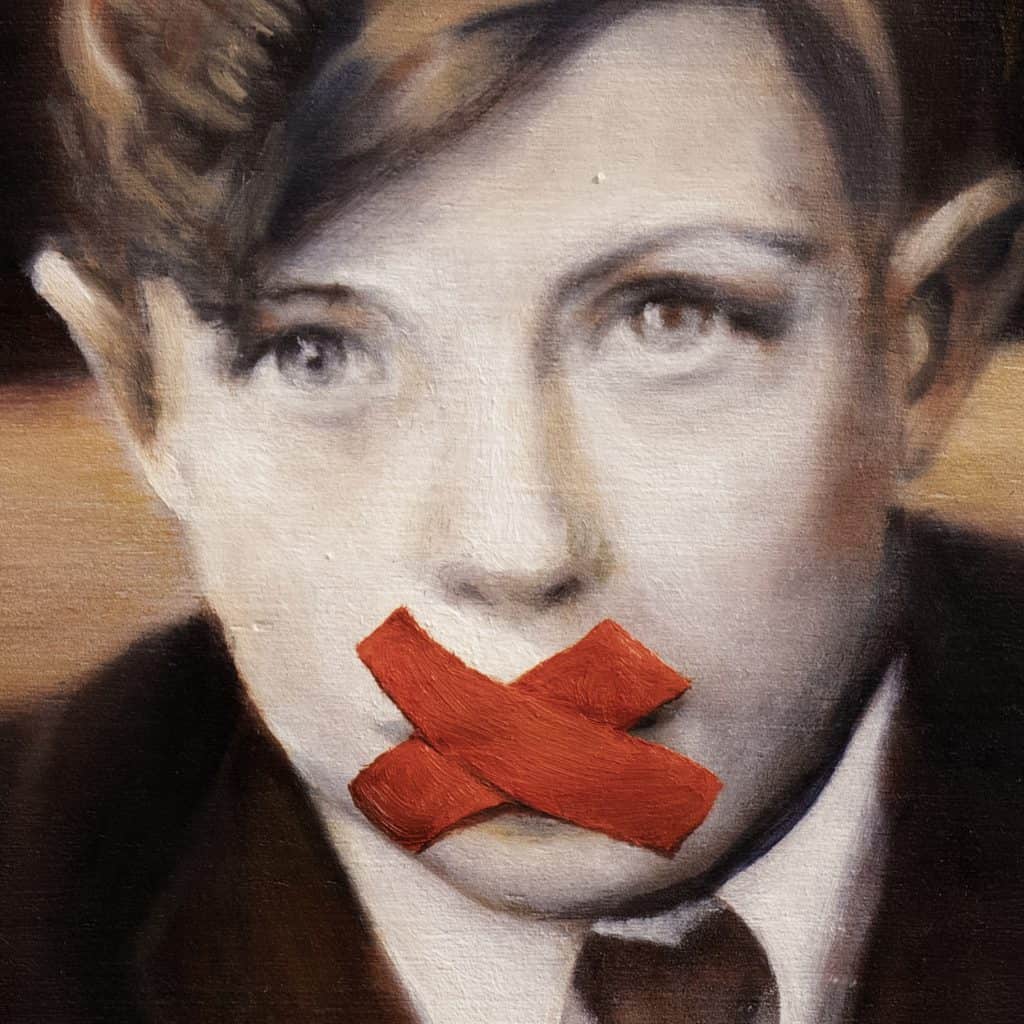 In the desert
I saw a creature, naked, bestial,
Who, squatting upon the ground,
Held his heart in his hands,
And ate of it.
I said, "Is it good, friend?"
"It is bitter—bitter," he answered;
"But I like it
"Because it is bitter,
"And because it is my heart."
– Stephen Crane, 1895
Gerda Van Damme is een inwijkelinge. Haar roots liggen in Dendermonde, haar hart in Wallonië. Op dit moment heeft ze haar atelier in Charleroi, pal in de wijk "la ville haute", waar de graafmachines druk bezig zijn met de creatie van Charleroi DC (District Créatif). Ze werkt er samen met kunstenaars uit de streek, in het collectief "Grosses Lacunes" en samen met haar echtgenoot Guido Janssens in "The Muybridge Collective".
Gerda is actief in verschillende media (installaties, video, sculpturen), maar het is vooral met haar schilderijen dat ze alleen al dit jaar finaliste is in 4 wedstrijden (waaronder de prestigieuze internationale Arte Laguna Prize) en tentoonstelt in o.a. Venetië (Arsenaal), Berlijn, Brooklyn, Oostende, Nijvel en Charleroi.
Gelieve ons te verontschuldigen dat deze website nog niet beschikbaar is in het Nederlands. We nodigen u uit om de engels- of franstalige versie te consulteren.
Huidige tentoonstellingen en tentoonstellingen die binnenkort hun deuren openen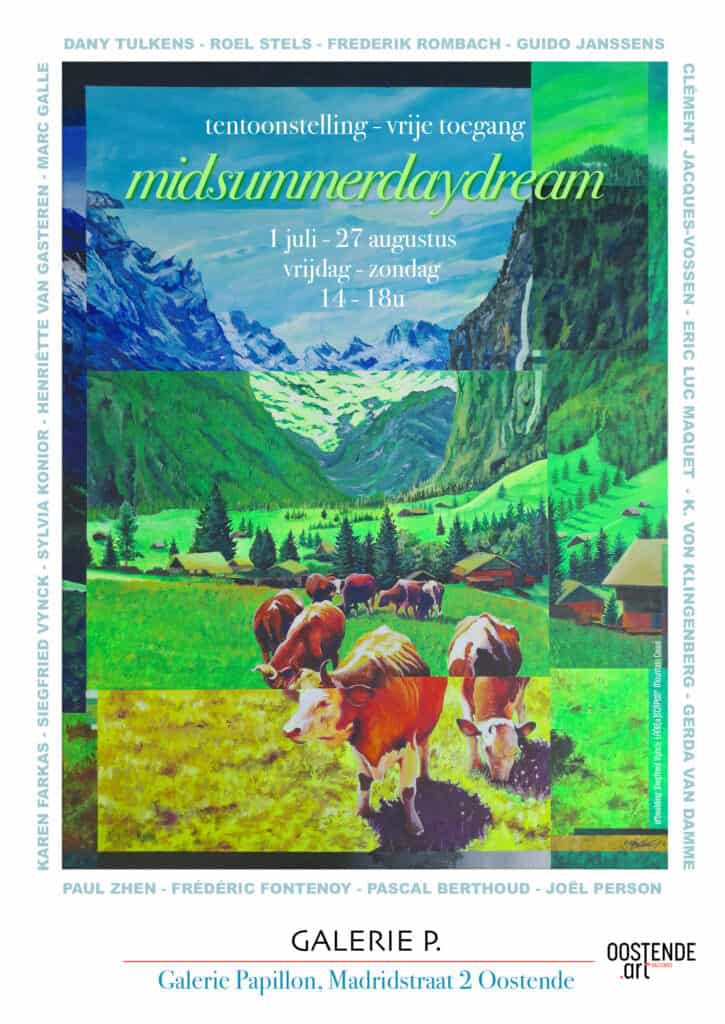 Midsummerdaydream
Group show, van 1 juli tot 27 augustus.
Galerie Papillon, Oostende.
Vernissage 1 juli om 16u.
Met eveneens werk van Joel Peter Witkin, William Sweetlove, Panamarenko, James Ensor, Bart Ramakers, Karen Farkas, Siegfried Vynck, Sylvia Konior, Guido Janssens, Henriëtte van Gasteren, Pascal Berthoud, Greet Desal, Cecilia Paredes, Clément Jacques-Vossen, Roel Stels, Ulrike Bolenz, Marc Galle, Dany Tulkens, Eric Luc Maquet, Frédéric Fontenoy, Joël Person, K. von Klingenberg, Matthieu Lobelle, Paul Zhen, Lieselot Wille, Frederik Rombach en Tom Herck.
Voor voorstellen voor tentoonstellingen, of indien u geïnteresseerd bent in de aankoop van een kunstwerk of een werk op bestelling, contacteer Gerda Van Damme via gerdavandamme@gmail.com of via de contactpagina.